C5 Leadership is a boutique management consultancy offering tailored solutions for organisations to prompt positive cultural change, build effective teams and maximise business performance.
• C5 designs and presents leadership and executive coaching programs tailored to meet your specific business challenges and opportunities.
• C5 works with you to build collaborative and connected business communities to create internal cultures of success, inclusion and engagement.
• C5 facilitates effective change management, conflict resolution and high-performance team development programs.
Are you impacted by poor staff retention and engagement? What are the consequences of not addressing these issues?
Dolores Cummins works with medium to large SME's to facilitate improvements in strategic leadership, change management, staff engagement and alignment to purpose. Pop us a note for a confidential chat.
Leadership for 2023 and Beyond
Leadership requirements have changed over the last two years. The pandemic has created higher levels of complexity and uncertainty which in turn has introduced disruptive and transformative patterns into our daily life and business. For example, 46% of the workforce is predicted to be working in a hybrid model in the near future. Based on recent surveys, the following three trends have emerged.
Leaders will be expected to be flexible, agile and empathic. According to the 2021 Gartner survey, "The most effective managers of the future will be those who build fundamentally different relationships with their employees."
Social–emotional intelligence is required in building empathic relationships where high levels of trust, care, mutual respect and acceptance are required to build a culture of psychological safety and wellbeing.
What are the major complexities and pressures of your role?
What do you or can you do on a daily/weekly basis to help strengthen your resilience and build psychological safety and well–being into your workplace?
The good news is that business insights favour a particular state of mind that business psychologists call employee engagement. They also agree that being engaged in one's work is not a permanent characteristic of any individual. Rather, it is the way our mind responds when certain conditions are present.
Engagement starts with an individual. From there, it can go out like a light or spread like wildfire. Companies that have learned to sustain, connect, and communicate engagement in their ranks have created something larger than the sum of its parts – an engaged workplace.
The whys of an engaged workplace are well-known:
higher productivity
better customer service
lower turnover
Our Vision
To create workplace cultures of belonging, where people and business thrive, where people are valued, leadership is authentic and change is managed proactively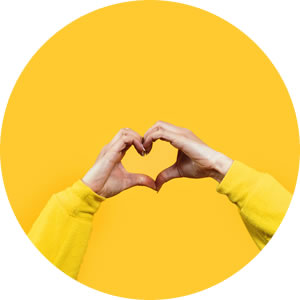 Our Values
- Courageous Leadership - Authentic Communication - Integrity & Trust - Mutual Respect & Accountability - Creative Problem Solving
A Career In Managing Change Dolores Cummins is a skilled change management consultant, executive coach and corporate trainer.
Dolores Cummins is a skilled management consultant, group facilitator, executive coach, & change expert. As director of C3 Leadership, she works in partnership with organisations (resources, financial, education, engineering) and government to tailor solutions that achieve success. Her work merges business acumen, academic perspectives and industry experience.
Selection of Clients & Projects
Dolores works with teams to navigate change and create
cultures where people thrive and authentic leadership matters.
• QBank – Facilitated strategic planning with the board and
implemented business development plans with the senior
management team. Coached the executive team in change.
• Boeing Defence, Griffith Enterprise, ADIG & Cognitive
Institute – executive coaching & strategy development.
• Westpac & BT – Advised on the execution of a major change
management initiative after the Banking Royal Commission
• Stadiums QLD – Facilitated the executive team with their
strategic review and organisational development.
• SMEC Group – Designed & delivered a national leadership
program, plus a talent management strategy aligned with
cultural change after an international merger and restructure
• BP & Deloitte Consulting – Facilitated leadership & high
performing team development.
• Ergon Energy – Coached teams and mentored senior
executives through organisation and cultural change.
• QUT, Brisbane & Open University, London – Lectured on
MBA programs in organisational development & leadership
• AIG Europe – Facilitated conflict management & cultural
change whilst mentoring senior executives.
• SAP, Austria – Implemented team-building programs for
academics & their staff.
• European Parliament, Belgium – Facilitated multi-lingual
and multi-disciplinary teams in government negotiations.
Dolores holds a BA from Sydney University and a Masters in
Applied Social Science. She is a Master Practitioner of Neuro
Linguistics and an internationally accredited facilitator,
conflict resolution practitioner, educator, and executive coach.
Associate Fellow of the Australian Institute of Management (AFAIM)
Fellow of the Australian Institute of Professional Facilitators (FAIPF)
Senior Consultant with Consultgroup, Sydney
Design, develop & present leadership development programs across, mining, engineering and financial services
Provide strategic advice on navigating cultural change and transitions
Facilitate strategic planning sessions
Provide executive coaching for CEOs & senior leaders
Design and deliver training programs for high performing teams
Facilitate conflict resolution sessions
Lecture on the MBA program with the business school of QUT in the area of Organisational Development and Leadership.
Curious about what people say about us & our services?
I have no doubt that Dolores was instrumental in founding and progressing a leadership program for SMEC that will be effective for many years to come. I thoroughly enjoyed working with Dolores and I wouldn't hesitate to partner with her again. I highly recommend her to others.
James, Phillis
CEO, SMEC
Dolores is an exceptionally effective consultant with her work characterised by clarity of outcome, objectivity, engagement, candour and versatility of process. I have work with Dolores on change management, restructures, executive recruitment and strategic planning. She has always been well informed, highly engaged and most accountable. Dolores has great empathy and respect for people and matches this up with the need to build healthy and sustainable organisations. This is not by any means a one size fits all consultant. Every assignment is respected for its unique features and respecting the past is not an obstacle for progressing into the future.
Peter Kaye AM FAICS, FRSA, CAHRI
CEO, Duke of Edinburgh's International Awards
I highly recommend Dolores to support any person or teams looking for support at either an operational or strategic level. The outcomes have been tangible and self evident within our organisation.
Grant Devine
CEO, QBank
The process was highly interactive and created a great team-building forum. As Head of HR, it was probably the first time that I had such a positive consensus from a group of employees.
C.Connellan
HR Director, AIG EURxtek.au